If you are trying to get better at something, the best way to do it is to practice. Duh. But most of the time life gets in the way, we get busy with other things, we lose motivation and we either forget about it or just give up altogether.
The solution? CHALLENGES
I found that if I want to do something, someone has to challenge me to do it, it gives me more of a push to finish it, just to prove to that person that I can do it. Yup, I just love to prove people wrong, (insert evil laugh).
But, if you don't have one person challenging you to do something, you can challenge yourself.
Participating with other people in challenges like The100 Day Project can be just as motivational. Because you know you're not the only one, there are thousands of people doing it with you.
Of course they each do their own personal challenge, but at least there is a community out there who can motivate you and encourage you when you feel like giving up.
First time I failed
I did try to do the 100 Day Project back in November, but as you can see, I got myself pregnant again, and the morning sickness kicked in right around that time and I just couldn't function.
Nausea all day long is not something that makes me want to do art. So I gave up that challenge after about a week.
Now that the nausea is all gone, I decided to give it another go.
I started this challenge to build my shop
I really needed a push to finally finish my online art print shop, I've been thinking about it for a long time, but I just didn't have enough pieces to actually do it yet. And I couldn't stay motivated enough to make art every day. I was becoming lazy, yes I know I'm pregnant and need to rest, but if I don't get things done before the baby gets here, it will only be that much more difficult to do anything once I have two little ones at home.
I found out about the new official start date from another artist (Suze Ford) on Periscope, and decided right away that I needed to do it too.
Conveniently, the last day of The 100 Day Project this year is July 27th, MY DUE DATE!
(Hopefully I get to finish it, I'm planning on cheating a bit and creating a few pieces ahead of time, just in case I end up going into labor. lol.)
So what should I do every day?
I knew that I wanted to do something for my shop, and since my shop will have art prints as well as lettering, I finally decided to combine the two. Mostly because I couldn't choose between Abstract Watercolor or Hand Lettering.
I also didn't want to do quotes like last year, I wanted all my pieces to be original, plus not having the added task of always looking for quotes is a time saver.
Tying it all together
Making the daily pieces look cohesive and easily recognizable was really important to me, it also adds to the brand identity and the overall look of my Instagram account. But I didn't want to limit myself too much, I still wanted some freedom.
What I decided to do, was choose a size of the paper that I was going to use. I went with 9"x9" white watercolor paper, and to add that spark of color, I place 12" x 12" sheets of colorful card stock behind them. That way each day can have a different color, yet look like it belongs with the rest.
Then all I do is cut out a strip of paper with my #100daysofletterbefun on it and place it in the corner of each piece when I take the photos.
Staying on track
Sometimes I do run short on time and don't get to the project till about 11pm, but I always finish before midnight, and I haven't missed a day yet.
My secret is to constantly keep a sketchbook near by, whenever I get ideas for lettering I start sketching them out. That way when it is 11pm I can just choose one and maybe fix it up, instead of starting from scratch.
What I learned so far
I have already learned a lot in the last 38 days of the challenge, just experimenting with different watercolors, brushes, pens and inks has been amazing. Even in the video attached here I show you what I learned as I was doing the piece.
It has also helped me develop my creative style, it's something I've been struggling with, and I believe that finally combining watercolor and handlettering was what I needed to find myself.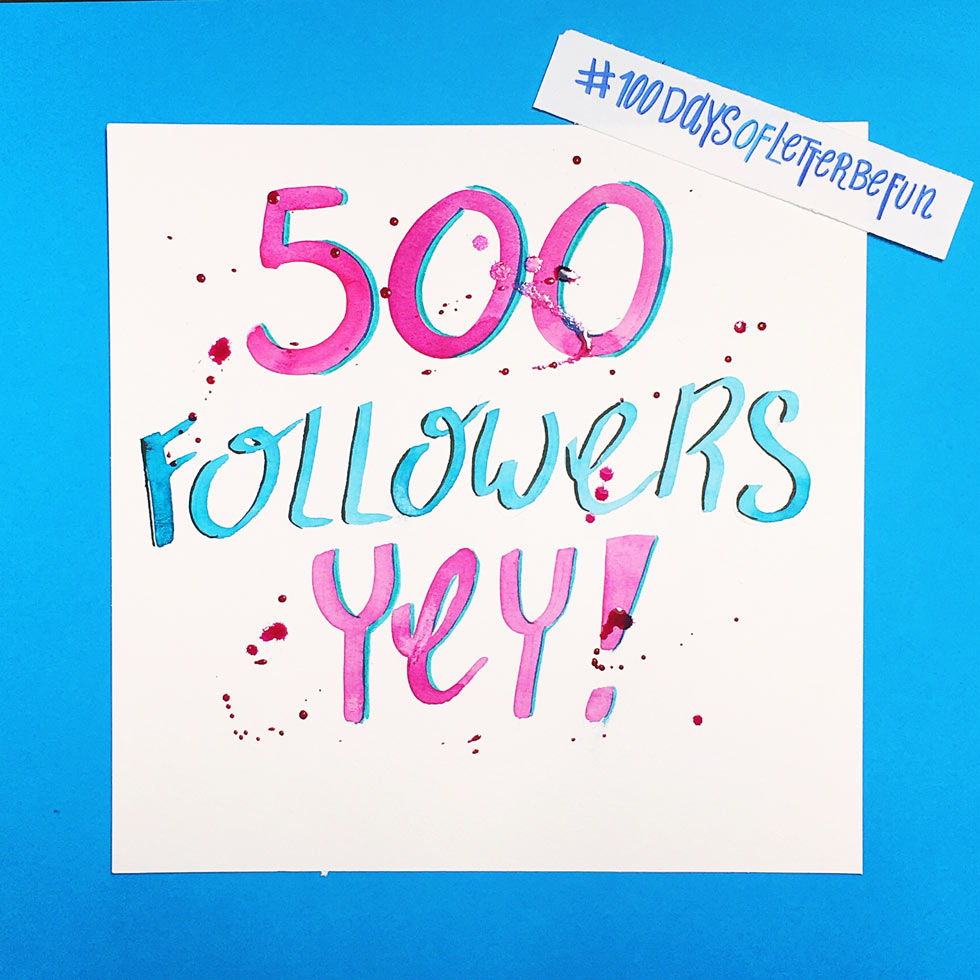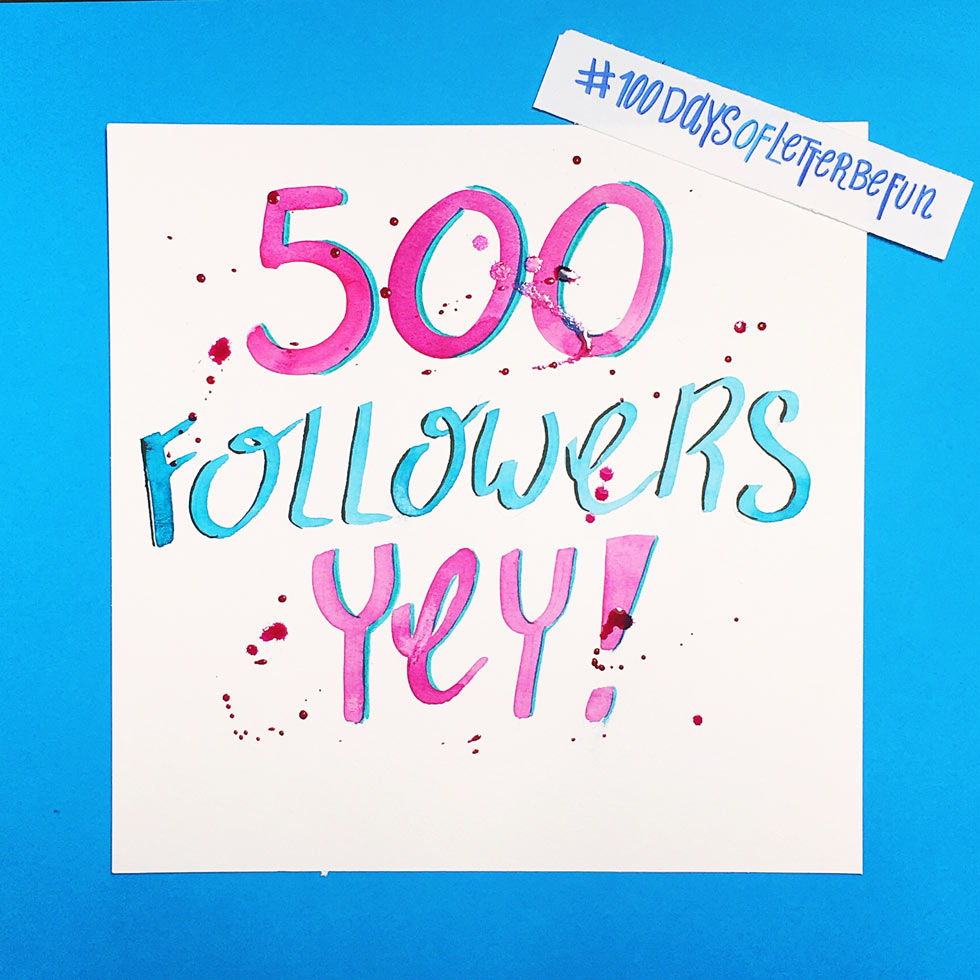 Come join the challenge
This challenge is something I recommend to everyone, of course you don't have to do art, you can do what ever you want to, just as long as you keep at it for a 100 days. It will help you grow and get better and you will find that anything is possible.
Are you doing the challenge as well? Post your links to Instagram below, I'd love to see what you are working on.